For the first time in a decade, I went backpacking. It was a short trip back up to the Mendocino National Forest, but it was fun. I hope it spurs me to do more soon. I just wish Remi could have been there!
I had been wanting to go camping more for years, but hadn't quite made the time. This past weekend was a three day one, and I decided the week before to just go somewhere. I thought it'd be just me and Ruffie, as Alan had a music thing and might not want to go anyway. But he ended up going, too, if we could do a single night Sunday to Monday. I hope he'll want to come on the next one!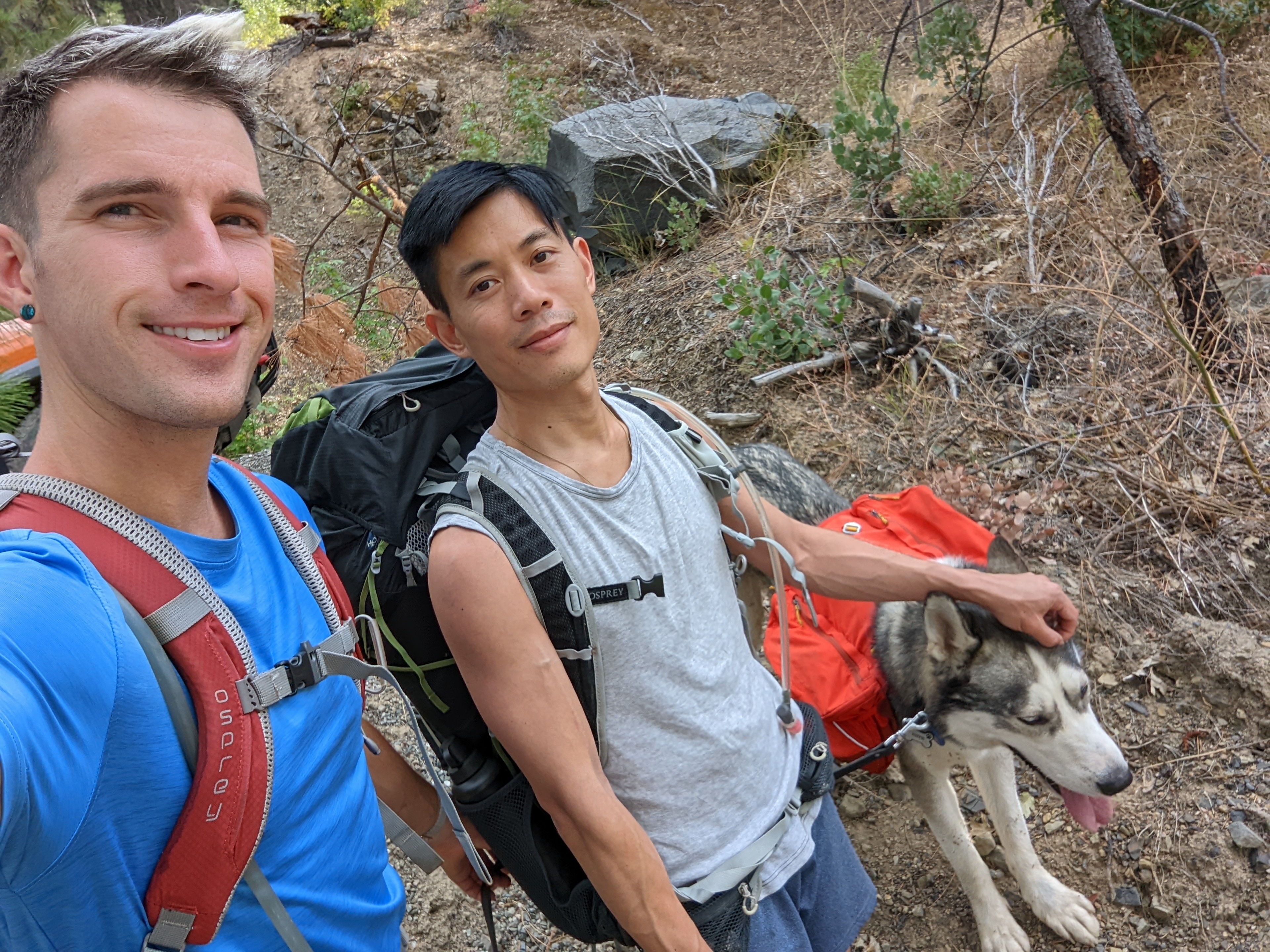 Hiking on the Deafy Glade Trail, 8W26, in Mendocino National Forest.