I wish I could erase the past two weeks. Alan's beautiful Remi was healthy and active, especially for a dog of 12 years. He came into my life four years ago. We were together nearly every hour since, through the pandemic and several moves. Those years were challenging for me personally, and he helped me cope when I was struggling, which was often. I loved going on adventures with him. I loved taking care of him. I love him.
But the day after our last 6 mile hike, I gave him Frontline Plus per the directions. Two days later, Remi stopped voluntarily eating, and his muscles stiffened to the point he could barely walk. The next week was desperate attempts to diagnose, to feed, to comfort. The final hours, of trying to raise his body temperature and then rush to the hospital as my beloved Alan administered rescue breathing and CPR in the back of the Jeep, are hours I hope to never endure again. They are hours I nonetheless cannot stop reliving in my mind.
As I reflect on Remi's life and my culpability in its end, I am only comforted that he was always a happy dog, and as far as I could tell was not in any pain through his last moments, when I am sure he heard Alan and me both telling him we love him.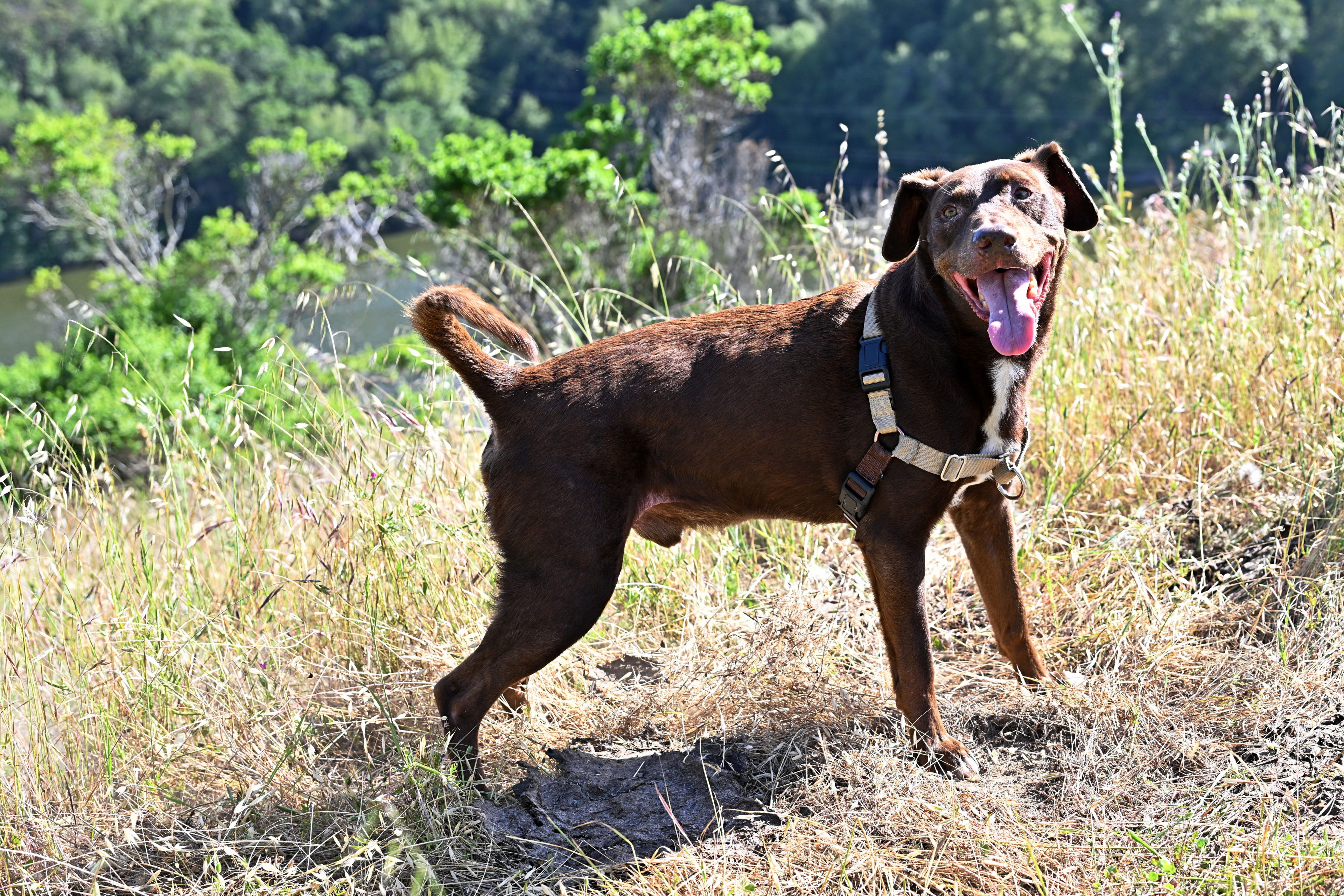 Our sweet Remi, on a hike in May 2023.