Apple frustration: AirPort Utility shows inconsistent mapping
The following screenshots were taken within 10 seconds of each other after restarting the AirPort Utility app.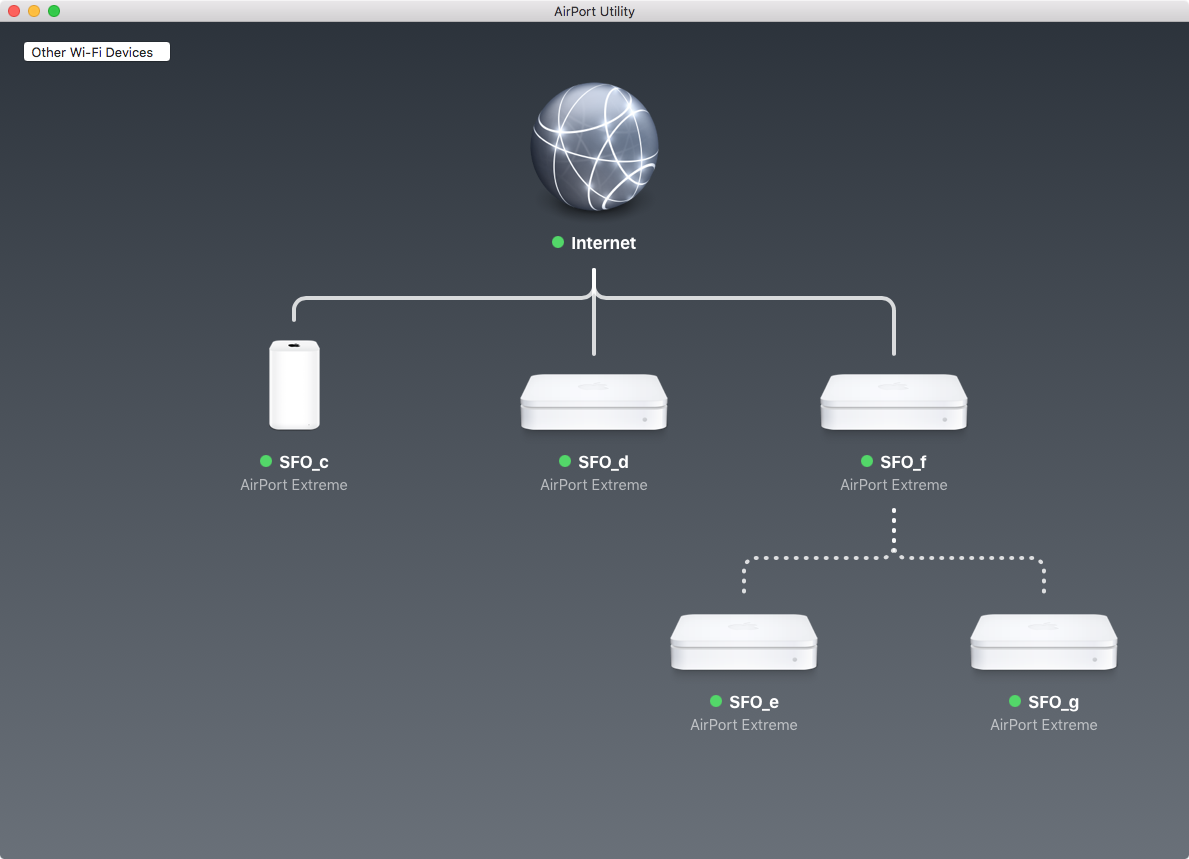 Sometimes launching OS X's AirPort Utility from a wired computer on the network shows a correct layout.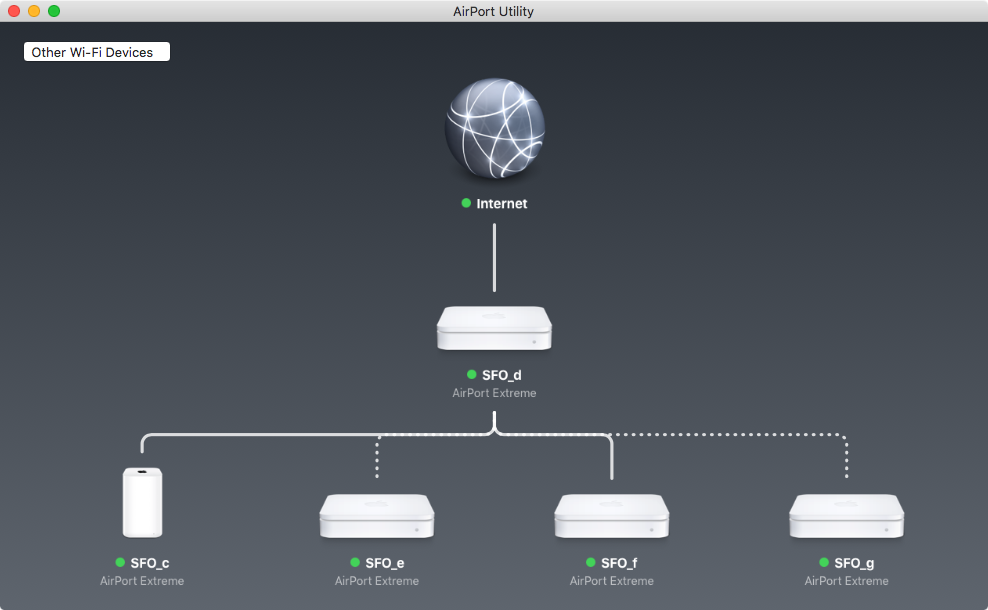 Other times the layout is squashed and therefore I don't have much confidence it's right even when it doesn't look squashed.
OS X El Capitan Version 10.11.2 (15C50)